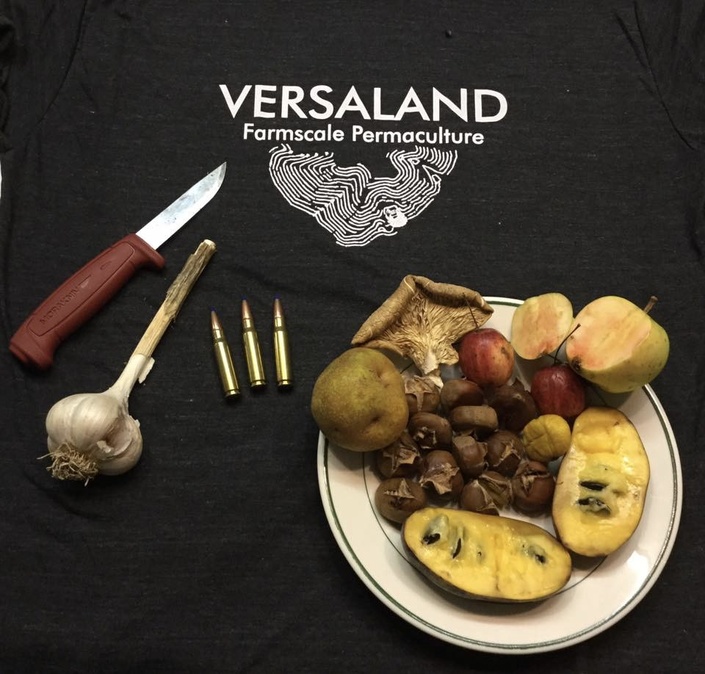 Farmscale Permaculture
Regenerative Agriculture Tools & Techniques
Do you want to plan, install, and operate large-scale permaculture systems for maximum resiliency and economic stability? Ready to learn from international experts in tree crops, keyline design, and multi-species grazing?
We're all in a unique place in history. Our motivations are clear: live an enjoyable life, earn a living from a sustainable and regenerative source, and build security while facing an uncertain future. The only reliable way to fulfill these goals, for ourselves and the greater world, is to scale-up permaculture. Farmscale Permaculture is the process of rolling out scalable systems that feed lots of people and rebuild ecosystems – changing how Earth looks from space.
This course is hosted at Versaland, an emerging 145-acre agroforestry savanna in Iowa City, Iowa. Versaland is actively transforming a degraded monocultural landscape into an abundant ecosystem. Remarkable to see it happening with your own eyes.
It's possible, it's being done, and it's easier than you think.
This course presents advanced material outside of a typical Permaculture Design Course (PDC), and is focused for those who will create abundant farm ecosystems.
The Farmscale Permaculture course teaches a broad scope of skills and concepts you MUST HAVE.
Permaculture Business Models Learn from proven practitioners as they explain their permaculture businesses in-depth. Hear from experts in fields as diverse as mushrooms, design consultancy, and pastured livestock
Keyline Design Hosted on-site of one of North America's largest developing Keyline systems.
Value Added Products Learn methods and real-world stories of value-added food products. Feremented foods, hard cider, cured meats and more.
Energy learn how to modify your infrastructure to operate more efficiently and utilize renewable energy sources
Specialized Machinery view and operate the specialized machinery to plant, maintain, and harvest a multispecies agroecosystem including tree transplanters, custom row mulchers, and electric tractors
Grafting Learn how to graft fruit and nut trees so that you can produce your own nursery stock for a fraction of the cost!
Polyculture Crops Silvopasture and agroforestry. Forage to fruit, apples to seaberries.
Buildings Farm workflows and building site selection, portable structures, and material selection.
Water for landscapes, people, and livestock. Adapted water delivery systems from reticulated pipelines to large-scale dams.
Infrastructure Roads, fencing, pipelines, and power. Where, why, and how.
Soils Building, understanding, and regenerating
Buying Land from the big picture of geography to the fine points of contracts
Economics & Cashflows get in-depth enterprise budgets and profit modeling tools for stacked enterprises available nowhere else.
Resiliency Learn the tools and techniques that cultivate self reliance, vibrant livelihoods, and resilient health.
Multispecies Grazing learn the fine points of co-grazing and leader-follower grazing groups of multiple species (also, when NOT to graze)
Health Medicinals, herbs, and food medicine, wildcrafted and cultivated health for you and your family.
Holistic Management a working introduction to the management philosophy that works with nature
Appropriate Technology from low tech to high tech.
and more…
Instructors
Grant Schultz
Grant is the Founder of VersaLand and known in some circles as the "Mad Scientist of Permaculture". As a farmer-hacker-artist, Grant develops new tools and techniques for creating and managing agroecosystems, including GPS Keyline technology, custom tree planters, and electric tractors. Leveraging a background in agricultural and commercial land management and brokerage, Grant will share innovative ways to gain land access, design a diverse farm, and create a broadacre permaculture farm that yields abundant rewards.

Lindsay Rebhan
Co-owner of Ecological Design and based in Minneapolis, Lindsay designs permaculture systems from tiny urban lots to broad-acre farms. Designing, implementing, and managing integrated edible working landscapes full-time since 2005, her current work involves consulting on issues of land use, creating perennial crop systems, and establishing whole farm management plans.
A graduate of the University of St. Thomas in environmental studies and justice and peace studies, Lindsay has studied culture and food systems in the US, Bangladesh, and Cuba. After a year of working on permaculture farms in Guatemala including I'jatz Cooperative and Instituto Mesoamericano de Permacultura (IMAP), Lindsay became Program Director at Permaculture Research Institute Cold Climate. For more than ten years, she has worked with farmers, local foods nonprofits and chefs in Minnesota to organize and strengthen cold climate permaculture networks. You can find Lindsay teaching her children how to grow food in their own gardens as well as on Twitter and Instagram.

Peter Allen
Peter is an ecologist-turned-farmer and applies his background in complexity science and ecology towards the design, restoration, and management of diverse and agriculturally productive savanna ecosystems. He and his wife Maureen founded Mastodon Valley Farm, a 100-acre permaculture farm in Southwestern Wisconsin where they are homesteading, planting lots of trees, and grazing lots of animals.
Jean Claussen Donohue
Jean is a master of homestead skills. An expert of fermented foods, Jean will share how to preserve the harvest without refrigeration, brew kombucha, create probiotic kimchis and krautchis for optimum health, in addition to sharing all of her animal husbandry and CSA operational skills. Raised on a diversified Midwestern farm, Jean will share her insights to live a healthy and optimal interdependent lifestyle.

Trevor Newman
Trevor is the co-owner of Roots To Fruits Ecological Design— an edible landscaping and permaculture design firm based in lower Michigan. He has worked on the design and implementation of countless orchards, homesteads, and small farms. Trevor is the president of the Michigan Nut Growers Association and runs a website called The Fruit Nut where he explores pomology and uncommon fruits. For the past several years he's been actively researching and working to develop uncommon fruit crops for cold climates; he is also an enthusiast of the emerging cider industry and has been working on a grant-funded project to restore neglected orchards with the aim of producing cider apples. Trevor is an all around plant geek, avid horticulturalist, and a passionate student of the natural world.

Neal Spackman
Neal Spackman has transformed the 80 acres of desert known as Al Baydha in Saudi Arabia with transformational terraforming. Using water from flash floods, he has pioneered a silvopasture system that regenerates groundwater, builds soil, and creates new economies in a climate averaging fewer than 3 inches of rain per year and summer temperatures reaching over 120ºF.
Your Instructor

Courses Included with Purchase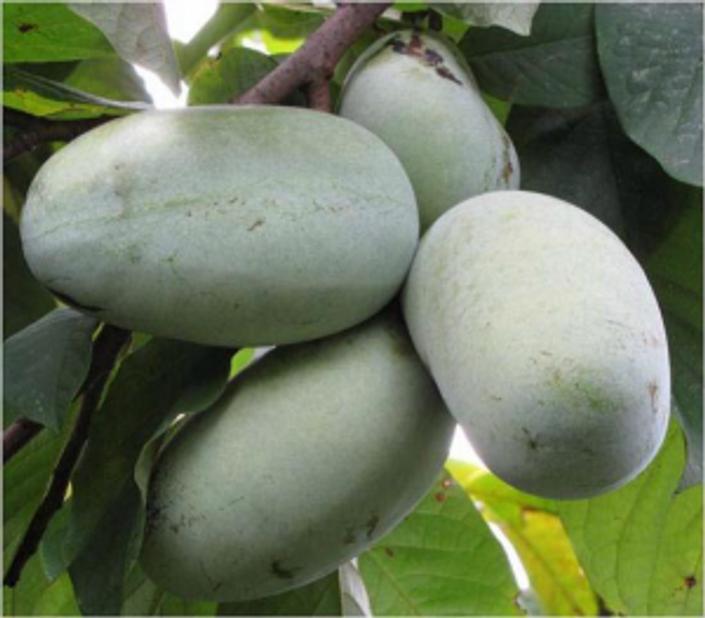 Pawpaw: North America's Tastiest Fruit
A Versaland.TV FREE Course

FREE
Original Price: $0
Frequently Asked Questions
When does the course start and finish?
The course starts now and never ends! It is a completely self-paced online course - you decide when you start and when you finish.
How long do I have access to the course?
How does lifetime access sound? After enrolling, you have unlimited access to this course for as long as your subscription is active - across any and all devices you own.
What if I am unhappy with the course?
We would never want you to be unhappy! If you are unsatisfied with your purchase, contact us in the first 7 days and we will give you a full refund.